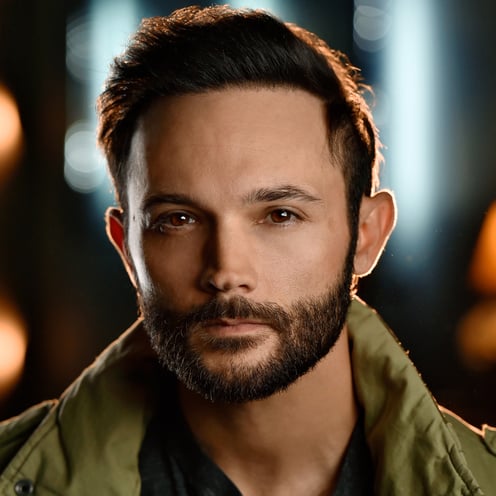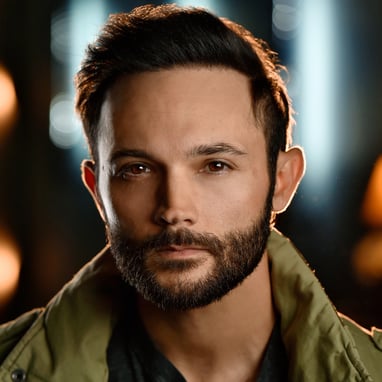 I revel in a creative challenge. I enjoy projects that stretch my abilities, take me out of my comfort zone, and teach me new things.

I have an extensive history in art direction, branding and content creation, but found my real passion is leading other creatives to their best ideas.

When I'm not making ads, you can find me writing music, taking a hike in the Santa Monica Mountains, pretending I'm not 40 years old at the Malibu Skate Park, icing and heating after said park visit, reading yet another self-help book, learning more about filmmaking, writing scripts, inventing a million things that will never see the light of day, and most importantly, spending time with my wife and pup.

If you want to know more, please get in touch.
2016 – Present
Freelance Creative Director
Clients: Ramen Toy, Thorn, H&M, Numilk, ShopThat, Maybelline, Macallan, Twitch, Solbeso, Lisa Loeb, Nuxeo, C3 Brooklyn, Juliska, Fyllan, EZ-GO, Keith Shocklee and Universal Music Group
2010 – 2016
Creative Director @ McGarry Bowen
Clients: Verizon, Droid, Apple, Disney, Lucasfilm, Microsoft, Chase, Crayola, Maserati, Motorola, Canada Dry and Intel
2008 – 2010
Associate Creative Director @ McGarry Bowen
Clients: Verizon, Droid, Apple, Lucasfilm, Microsoft, Samsung, Sharp, Above the Influence, Motorola and HP
2006 – 2008
Art Director @ McGarry Bowen
Clients: Reebok, Chase, US Olympic Committee, Marriott Hotels, Renaissance Hotels, Courtyard Hotels, Springhill Suites, Fairfield Hotels, Residence Inn and The Wall Street Journal
If you are not having fun, you are doing something wrong. Getting to use creativity to help others is a dream come true.
Without fully committing to anything, you are not going to achieve your best.
If you are not going to deliver to the best of your ability, then you are just wasting everyone's time.
The world is full of people and businesses that play it safe – be bold and dare to stand out.
Got a project you need help with?
Shoot me a line.